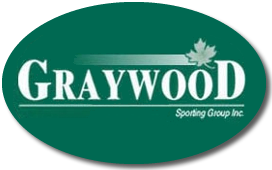 Graywood enjoys a unique reputation in the outdoor market.
We know what discerning sportsmen demand… and we deliver.
We live up to our commitment to offer our customers only the finest outdoor products. We select the manufacturers we represent not only by the quality of their products, but by their level of commitment to supporting independent retailers, distributors, mass merchants, hardware co-ops, and various government agencies.
Our team includes strategically placed sales associates covering all provinces and territories in Canada. Graywood's complete national coverage provides our manufacturers with exposure in all markets across the country.
We are passionate about the industry we service and
believe in the manufacturers that we represent.
Actions Speak Louder Than Words
At Graywood, we understand the need to be proactive when it comes to the future of hunting and fishing in Canada. We see the challenges to our favorite pastimes every day and are strong supporters of the organizations working tirelessly to protect our fishing, hunting and shooting rights.
The Graywood team provides much needed support for conservation organizations that are working hard to ensure we continue to enjoy abundant fish and wildlife populations for future generations.